THE STUDIO OF JUDY A. WALLS-THOMPSON

Federal Way, Washington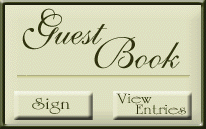 ABOUT ME ... 

That's funny.... I'm a Christian .. Born Again. It's ABOUT HIM.

My name is Judy, I was born in Tacoma, Washington (the state, not DC.) In October of 1953. I believe that my creativity is a blessing. And I'm grateful for it. Painting is a "Gift" from Him. I'm always amazed at the process and the outcome! 

I remember my Mom giving me paper and colors… her drawing those little circle animals… you know, the ones you can make into anything. After that, were the projects in the Christian Sunday School. Mix them together and you get Jesus made out of little circles…. In the end, He looked like a butterfly… because I added wings!   I'm sure He was amused.

Junior High and High School Art classes created more interest in the Art of Europe… and a History teacher in Junior High gave me a sense of Greece.

By the time I left the U.S. and moved to Italy, I had an idea of what I'd like to see. I was blessed with enough time to visit Roma, Milano, Venice, Florence, and Padova. 


Links to Friends, Brothers & Sisters!


I lived there for 3 years. But not as an artist, just as a family. In 1993, we moved to Louisiana where I "crafted" until they called me, "Martha Stewart!" I did start painting there.  But, I knew I didn't want to just "copy" or learn someone else's style... I want to develop what the Lord puts on the canvas...  ... it's a rough place to paint from.... being Christian.... Except that I trust the Lord to provide customers and financing... So far, I'm not disappointed!  

Then, I came back to Washington State; settled in and married my husband Mark who gave me the time and freedom to paint and study the Bible. Since my sons were nearly adults, I took advantage of the time …. I watched Ross paint, "Happy little trees" until I had to move from watercolor to Acrylics.   I've had several shows with the City of Federal Way, in Washington.  They are very supportive for the "Arts!"

But, after some "trials & tribulations," Painting seems to be my way of expressing my heart. My age is showing; but some new, old friends have surrounded me with their "tender-mercies." Life is a blessing. Painting is a gift that I love to share … The Lord endures forever.  I'm look forward to re-connecting with His direction and expressing what He shows me.... I hope you can travel along with me......